About us and our motorhomes
Christine was born in 1954 and Peter was born in 1948. Ever since we met travelling has been one of our favourite hobbies. As we both are teachers the holidays enable us to do a lot of traveling, very often with our own motorhomes (RVs). You can find a list and pictures of our former trips at "Bisherige Reisen".
"Der Große Wagen" is our fifth RV. The first one was much smaller. It was a VW (Volkswagen) Bully that we already built in 1979. We must admit it was a very basic one, but we liked it.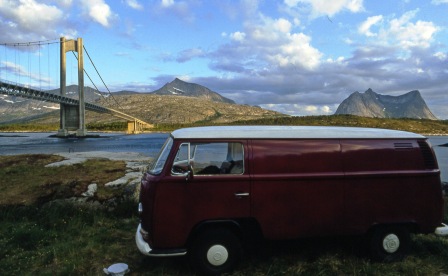 Soon another, more convenient Bully followed.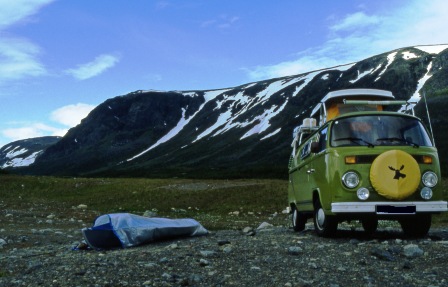 Even more convenient the next one: a Mercedes DB 207.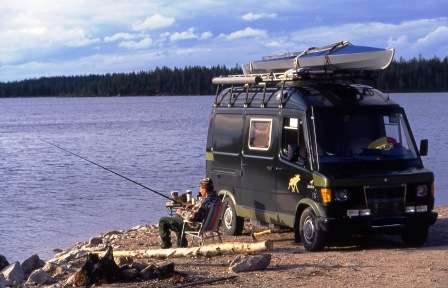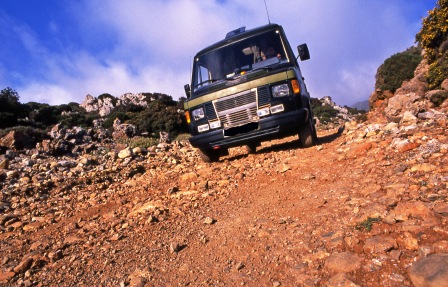 All of them were used vehicles, and we developed and completed them from vans to motorhomes.
The first new car was a Mercedes Sprinter - and of course we did all the modifications ourselves. This motorhome we liked very much, because it was very comfortable.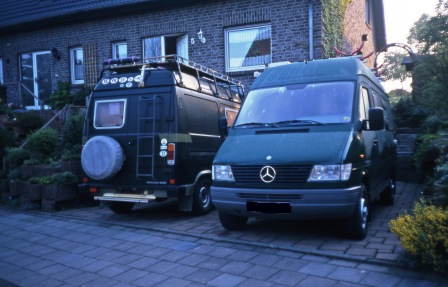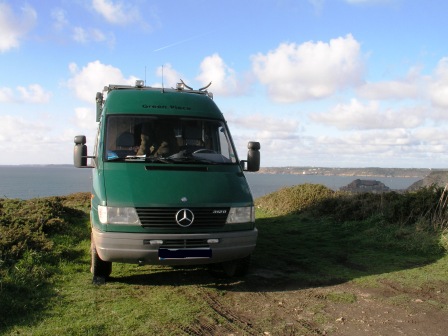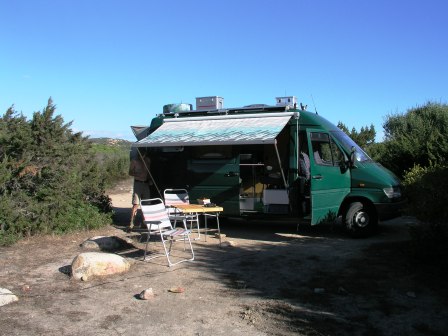 At the beginning of the new millenium it became clear that we could realize our dream of a longer journey.
This was possible, because Christine had a sabbatical and Peter was in a partial retirement. That's why our fifth motorhome is totally different from the others. It is an expedition vehicle, an MAN 4x4 (have a look at our German website).
Our trip to North America from July, 2009 to July, 2010 has been a trip of a lifetime. Thanks to four-wheel-drive we were even able to travel off the beaten tracks. A detailed documentation about this trip can be found at "Ein Jahr Nordamerika im eigenen Expeditionsmobil". We are sorry - this travelog is only available in German, but there are also a lot of pictures and slideshows.
And now we are looking forward to the beginning of our next long trip in summer. Again we have chosen North America as our destination. Soon we will be off again. And of course we are writing a travelog again - and this time you will be able to read shorter versions in English (Travel Reports).
So call in again and find out about our second trip of a lifetime!