The countdown has started
The start of our next long journey through North America is getting closer. There are only about 6 weeks left - then our "Grosser Wagen" will be shipped to Halifax in Canada. Two weeks later we are going to take the plane. Time for some information about the way things are at the moment.
From time to time the information will be updated.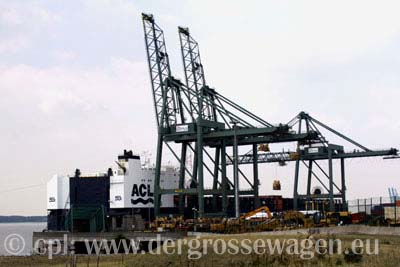 This time we are going to ship our vehicle from Antwerpen (Belgium) to Halifax (Canada). Antwerpen is closer to our home than Hamburg, the time of shipping is a few days shorter. Seabridge, a well-experienced agency in Duesseldorf, arranged the shipping with ACL (Atlantic Container Lines) for us. Of course we have already booked and confirmed the flights from Germany to Halifax.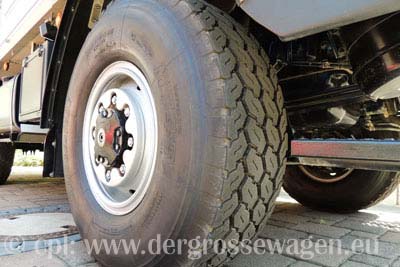 We still have some work to do on the vehicle - but most important: we fitted the MAN with new Bridgestone M 748 tires, which are more comfortable for such a long journey.
We tested the new tires on a weekend-trip to France. We went to Verdun and surroundings - an area that we like very much. We have often been there before - if you like to see some more pictures here is the link.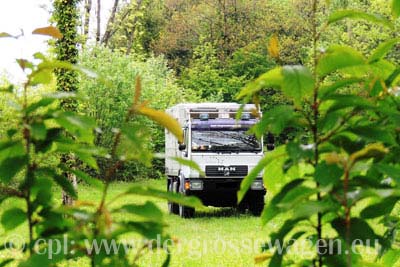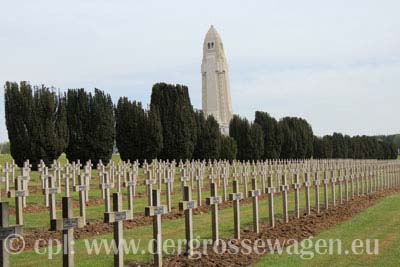 In addition the German counterpart of this site shows a small image gallery of this region. Please click here: Reisevorbereitungen
Back home from France we take our vehicle to a service station to have all oil changed. Most of the work we do ourselves, spend a lot of time on cleaning the undersite very carefully - thus we hope will make custom's procedure in Halifax easier.
In the meantime we have started collecting all the items that must be loaded into the vehicle. In addition, we dismantle bike carriers, antennas and so on in order to reduce the dimensions - you have to pay for every single inch! And last time we learnt, that people in the harbours really check it!
As a protection from theft we dismantle accessories from the driver's cabin as far as possible.
Two weeks left! We were lucky to have one day without rain, so the painting of the cabin roof could be improved. An additional rain protection for the boot between cabin and driver's cabin has been installed. We have started loading the vehicle. But before loading our collapsible kayak we assembled the boat in our living-room to make sure that everything is OK.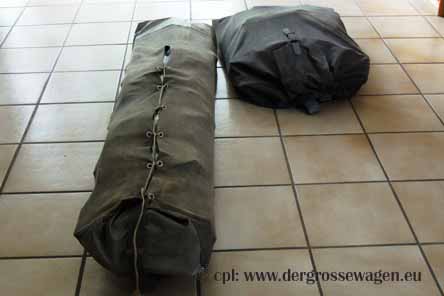 Finally we have finished our preparation and drive to Antwerp in Belgium where we spend the night on a campground. Early in the morning July 9th we deliver the MAN at PSA terminal in the port where it now "waits" for sailing to Halifax on board the Atlantic Companion. Next report at the end of July from Canada!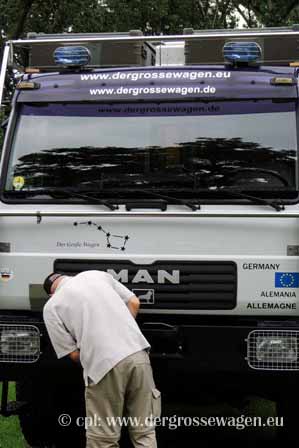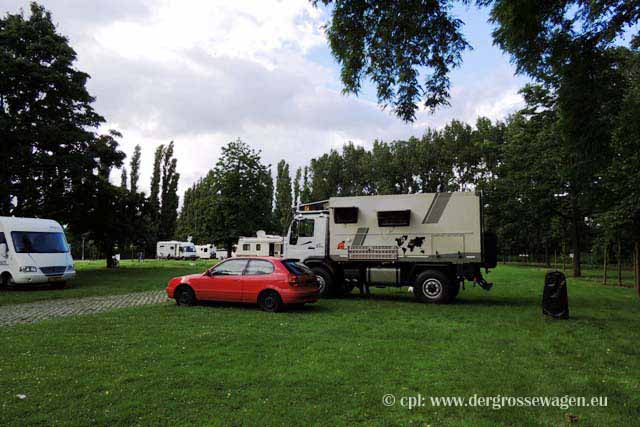 Back to table of contents: Travel Reports