Louisiana and Mississippi
November 2012
If you want to see a map of the tour and/or more pictures, click the link to the German report: Louisiana - Mississippi.
Maybe you remember that we left Northeastern Canada in westerly direction very quickly. Now after leaving New Mexico we are heading east again. We want to go to some destinations that we originally wanted to visit.
First we drive through Texas - extensive cotton fields. Near Shreveport we reach Louisiana, leave the Interstate 20 at Minden and travel on side roads. The landscape has changed: lakes, swamps and forests.
We cross the Mississippi at Vicksburg and take the self-guided auto tour at Vicksburg Battlefield, which is nowadays a National Military Park. It is nearly as impressive as Gettysburg: hundreds of monuments, regimental markers and commemorative plaques. There is also USS Cairo, the remains of an ironclad gunboat sunk by an electric torpedo.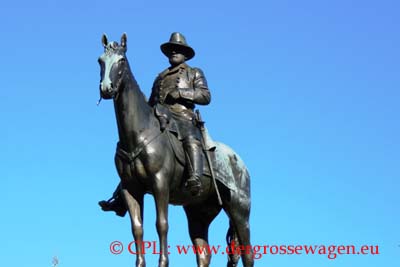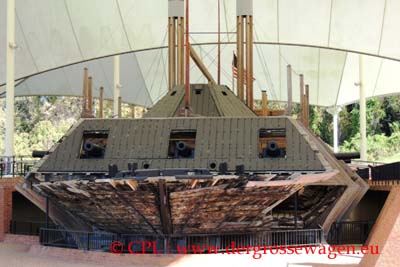 In downtown Vicksburg we see some nice old houses and even "murales". South of Vicksburg we spend the night at Grand Gulf Military Monument and have a look at what is left of the town of Grand Gulf after its destruction in the Civil War.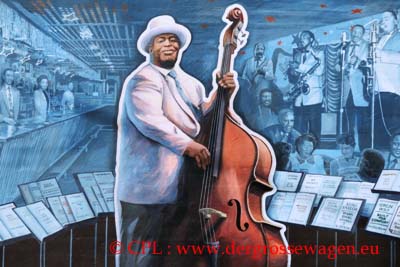 Near Port Gibson (which was not destroyed in the Civil War - General Grant is supposed to the remark: "too beautiful to burn") side roads take us to Windsor Ruins. We like this road much more than the most southerly part of Natchez Trace Parkway.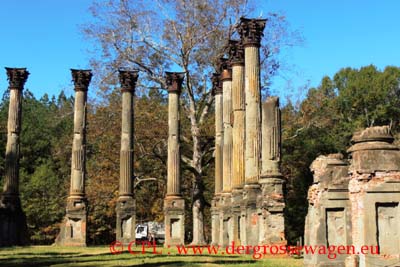 The town of Natchez is famous for its many antebellum mansions - a must see. We also like the Christmas decoration even if it is very kitschy.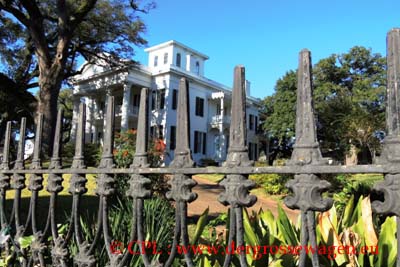 Our last destination in Mississippi is St. Catherine Creek National Wildlife Refuge. There is a lot of cypress swamps, but also open water on the refuge. We are lucky. A ranger takes us to a small pond where we can watch a flock of rare wood ducks.
For our visit to New Orleans we have chosen to stay at the Bayou Segnette State Park - a good decision. From here it's only a 6-miles-ride to a ferry station. The ferry boat takes passengers free of charge to the waterfront near French Quarter in New Orleans. New Orleans is absolutely worth a visit - as you can see in our pictures. Have a look at our gallery: Louisiana - Mississippi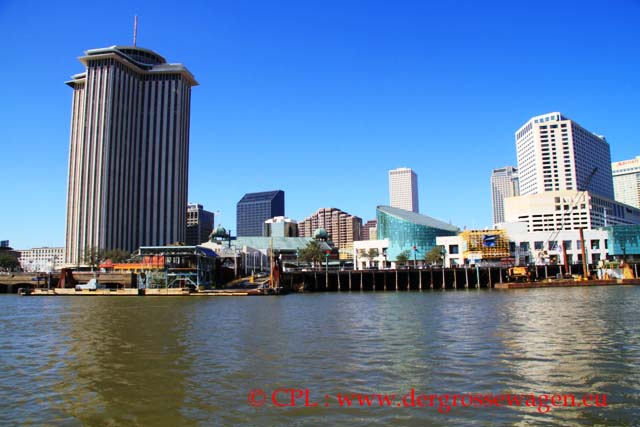 Along the Bayou Lafourche we then go down to the Grand Isle. On our way there are a lot of chances for birdwatching. In the state park most of the trails are closed because of hurricane damage. Thus we go back the same road until Larouse, where we turn west. Near Morgan City we go on a side trip to Four-Mile-Bayou-Road - nice cypress swamps. The Christmas decoration in Kemper William Park is very beautiful. We also go to Avery Island. We are not interested in the tabasco company and the highly recommended Jungle Gardens do not come up to our expectations. But at least there are wonderful old oak trees covered with Louisiana moss and we see the first alligator on this trip.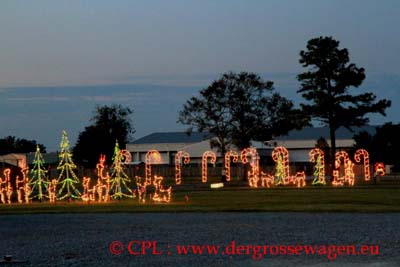 We go to the coast again and follow the so called Creole Nature Trail. In this southwestern part of Louisiana are some nice wildlife refuges: Rockefeller Wildlife Refuge, Cameron Prairie National Wildlife Refuge, Lacassine NWR and Sabine NWR. The first three of them are a paradise for birdwatchers. We see Black-necked Stilts, Avocets, Raptors, pelicans, herons and egrets, American Bittern, Roseate Spoonbills, kingfisher, owls, ducks, geese, Sandhill Cranes, Anhingas etc. Have a look at our gallery: Louisiana - Mississippi. In Cameron Prairie NWR we also see lots of alligators and turtles.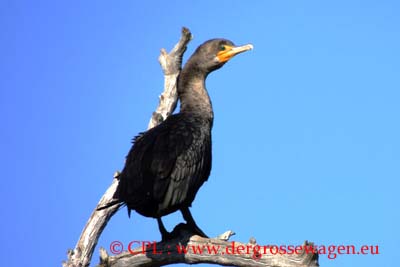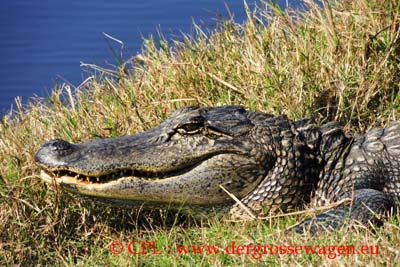 Our last night in Louisiana we spend at Holly Beach - a paradise for shelling.