Southern Arizona
January 2013
If you want to see a map of the tour and more pictures click the German report Südliches Arizona
Near the Chiricahua Mountains we see a lot of dark clouds - the weather outlook is not good. When we try to cross Chiricahua National Forest towards Chiricahua National Monument it starts snowing. The dirt road is getting impassable, thus we turn. We try a different route, but again we have to turn. So we have to take the paved road, which means a detour of about 100 miles. We stay on the monument campground for two nights (where we see a lot of birds, e.g. Mexican Jays and Acorn Woodpeckers) and do some hiking. The day we leave there is so much snow that the road up into the monument must be closed.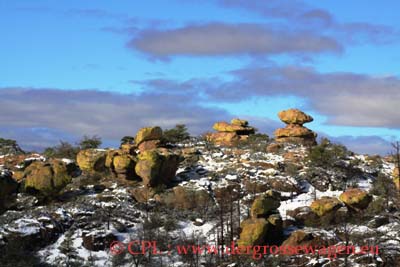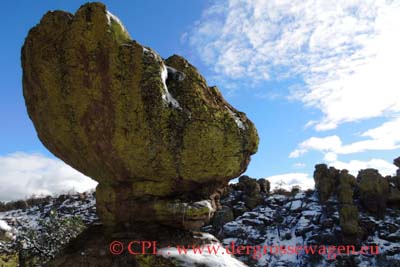 Not very far away is Whitewater Draw Wildlife Refuge where we see thousands of Sandhill Cranes as well as ducks (Pintails, Shovelers, Cinnamon Teals) and even owls.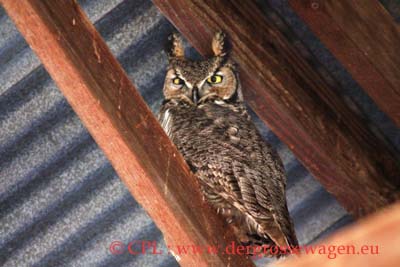 Soon we reach Tombstone - who has not heard about Wyatt Earp, Doc Holliday and the gunfight at OK Corral?!?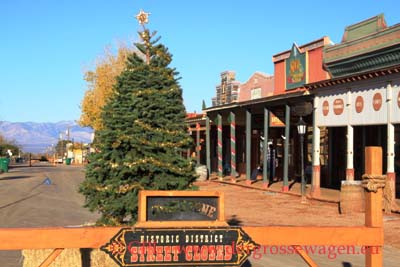 We visited Tucson three years ago and saw a lot of its sights. So this time we just stay for some days in Saguaro National Park. We really like the giant cacti that can reach an age of more than 150 years. There are also a lot of barrel cacti. And there are some nice petroglyphs in the park.
On our way to Kofa National Wildlife Refuge we stop for one night in the Sonoran Desert National Monument - think we should come back some time! We have been at Kofa, but it is always worth a visit. Wonderful landscape, a lot of saguaros, nice campspots. There are teddybear chollas everywhere. They look funny, but be careful. They have barbed hooks and once in your skin it is difficult to get them out again!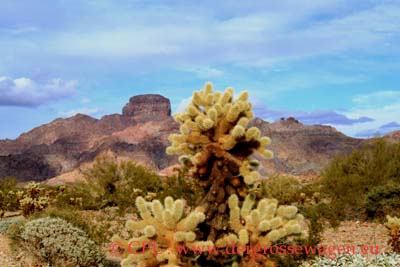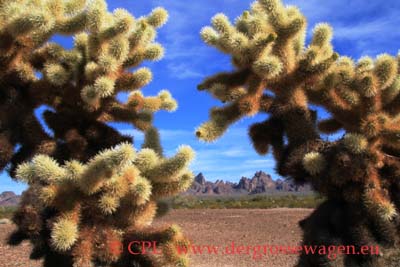 Quartzsite in the north of the refuge offers the chance for some shopping and an Internet connection. Around the town there are long-term visitor areas. Thousands of "snowbirds" spend the wintertime here.
Near Queen Canyon we meet John and Tammy in their Mitsubishi Fuso - an unusual RV here in the US.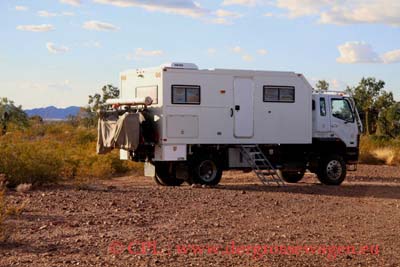 Last stop in Arizona is the Imperial National Wildlife Refuge. We do not see many birds, but some hummingbirds. We do not see the wild burros either, but the trail in the painted desert is nice.